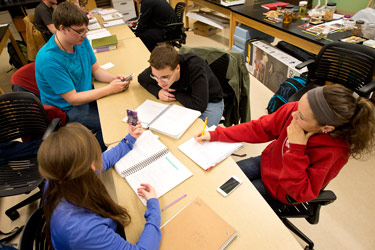 A variety of opportunities are available for students at the Lake Campus.  Offering a blend of associate, bachelor's and master's degree programs, we can help you begin the journey to becoming a college graduate! 
Academic Units
Majors at the Lake Campus are divided into units.  You can view a complete list of majors at the Lake Campus in the table below. 
​
All Majors
*Wright State is implementing a new catalog for the 2015-16 academic year. While the online catalog is updated regularly, for the most up-to-date program requirements, please see your academic advisor or the faculty program director or coordinator.
View Wright State Core requirements in the Catalog.