CELEBRATE BECOMING AN OFFICIAL LAKER!
SIGNING DAY CELEBRATIONS
Attention High School Students - The Lake Campus will be coming to many of you to celebrate Signing Day during school hours! We will be available to discuss orientation and answer any questions you may have. Talk with your guidance counselor to get more information!
May 1st - New Bremen High School
May 2nd - Marion Local High School
May 3rd - Minster High School
May 4th - Coldwater High School
May 5th - St. Henry & Celina High School
May 8th - Parkway High School
May 10th - St. Marys High School
May 11th - Ft. Recovery High School
CAN'T MAKE IT TO ONE OF OUR EVENTS?
You can celebrate at home with our #OfficialLaker signing certificate and share your news.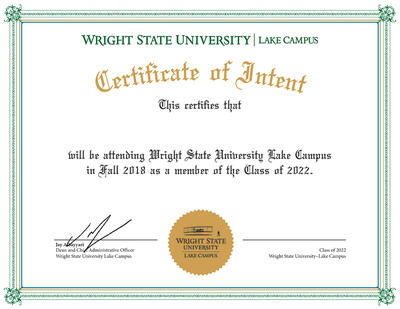 Download your official Signing Day certificate (.pdf)
Class of 2019 | Class of 2021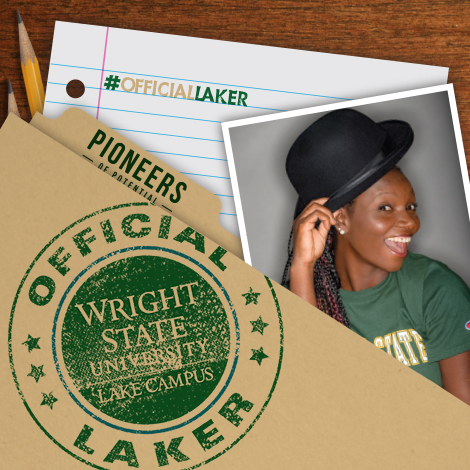 Tell your friends and family you are now an #OfficialLaker! Snag some of these official Signing Day images you can share online.
Facebook | Twitter | Instagram
ADDITIONAL STEPS
Here are a few steps you can take that will help you be ready for classes in the Fall. To complete the following steps, re-visit your admissions portal and log-in using the email and password you created when you applied. In the Next Steps section complete the following:
Get your Wright State computer account information- follow the on-screen instructions. You will want to print this page or write down the information, it only displays once!
Apply for housing
Register for Orientation
HAVE QUESTIONS? WE ARE HERE TO HELP!
Email us at discoverlakecampus@wright.edu and we will be happy to answer your questions.
Call us at (419) 586-0300 or 1-800-237-1477. We are ready to answer any question you have (and if we can't answer it, we will find the answer for you).

TRANSFER, ADULT & RETURNING STUDENTS
Now that you are admitted, your next step is to register for classes, contact the Student Services Office at (419)586-0300 to schedule a meeting with your academic advisor and receive assistance with class planning and scheduling.