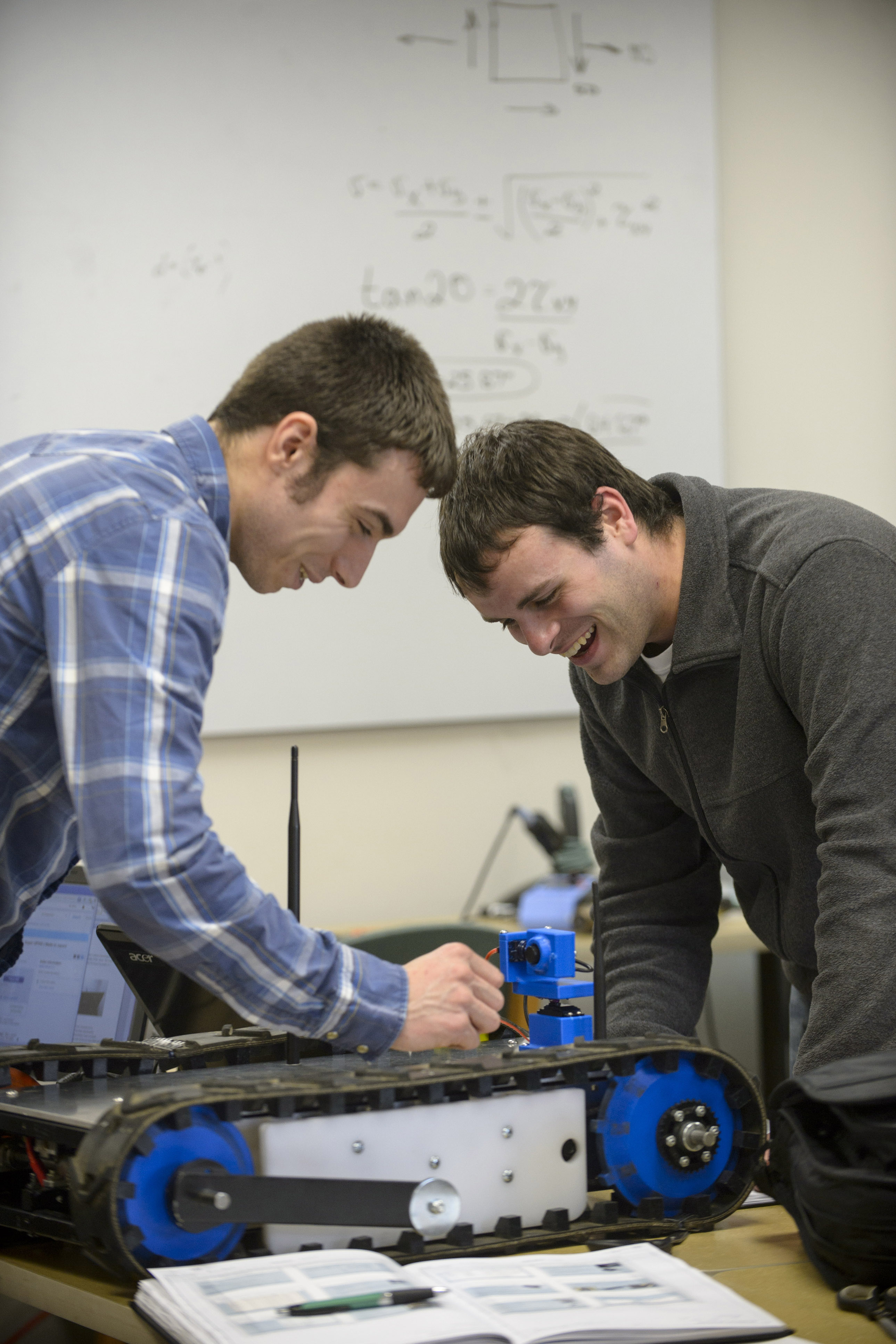 We are currently offering first-year, sophomore-level, and junior-level (as available) electrical engineering courses  that lead to the Bachelor of Science in Electrical Engineering (BSEE). The Lake Campus is working collaboratively with the Department of Electrical Engineering in the College of Engineering and Computer Science to continuously evaluate the enrollment in these courses so that additional classes can be added.
What is an Electrical Engineer?
Electrical engineers work with every kind of device imaginable, from computers, televisions, and smart phones to global positioning devices and automobiles. Electrical engineers have driven the technology explosion our world has experienced for the past 60 years. Innovations in electrical engineering (EE) now touch every aspect of our lives. You can work in power systems, transportation, wireless communications, medical devices, home entertainment, sensors, and more to improve the modern world. Become an electrical engineer and design new, better electronics to lead the way for our future technology.
Students who complete the BS in electrical engineering will have:
an ability to apply knowledge of mathematics, science and engineering.
an ability to design and conduct experiments, and to analyze and interpret data.
an ability to design a system, component, or process to meet desired needs within realistic constraints such as economic, environmental, social, political, ethical, health and safety, manufacturability, and sustainability.
an ability to function on multidisciplinary teams.
an ability to identify, formulate, and solve engineering problems.
an understanding of professional and ethical responsibility.
an ability to communicate effectively.
the broad education necessary to understand the impact of engineering solutions in a global, economic, environmental, and societal context.
a recognition of the need for, and an ability to engage in life-long learning.
a knowledge of contemporary issues.an ability to use the techniques, skills, and modern engineering tools necessary for engineering practice.
Contact Information
If you have questions or want to schedule a visit please contact us by email at discoverlakecampus@wright.edu or call us at (419) 586-0300.