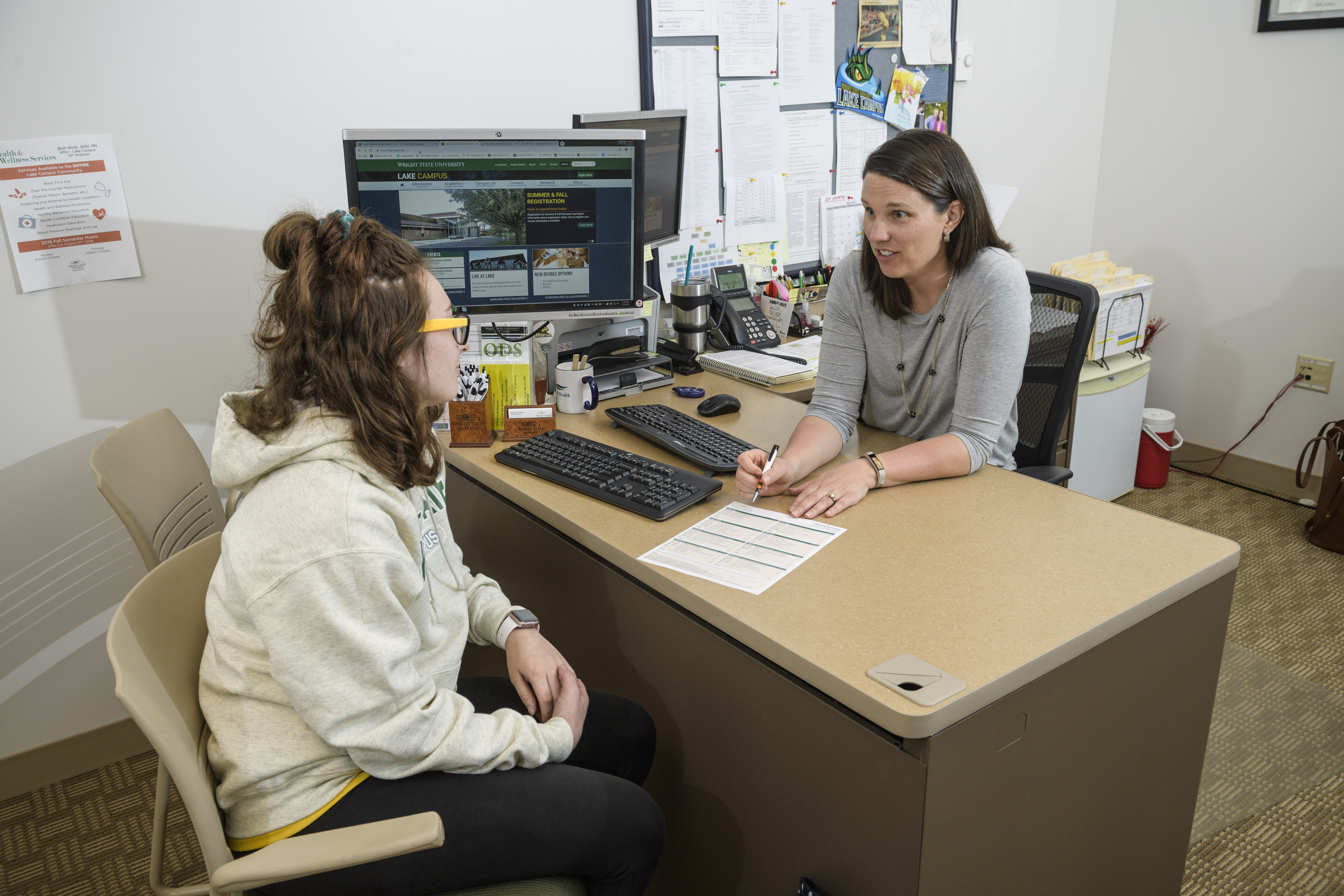 Academic advising is the key to your success at Wright State University Lake Campus. Students are strongly encouraged to meet with their academic advisor on a regular basis. Academic advising at the Lake Campus is done by some academic departments and by advisors in the Student Services Office. 
Students should see an academic advisor regarding their selection of a degree program, as well as to plan course work for each semester. Some majors require a student to have their PIN removed before they can register for classes, and other students may register online by using WINGS EXPRESS.
Degree Audit Reports
Learn How To...
Degree audit reports help students and advisors analyze the degree requirements for a student's major based on the catalog year in which the student enrolled at Wright State University. Degree audit reports are a useful tool for students to navigate through their degree progress. The new interactive audit offers interactive graphs, charts, and a course cart feature. The interactive audit also includes links to course descriptions for remaining courses. The course cart allows you to add planned courses to your degree audit and can aid in degree completion planning.
IMPORTANT: Always talk to your advisor when you aren't sure about your degree audit report (or transfer course equivalencies).
Alt-Pin
Have you tried to register for classes and found you have an Alt-Pin on your account? There may be several reasons why. You must meet with an advisor before your Alt-Pin can be removed.
Lake Campus Graduation
The Application to graduate is completed online. To submit your online graduation application and payment, follow these steps:
Go into WINGS Express
Once there, select the Registration & Records menu link
Scroll down to the bottom of the menu and select the "Apply for Graduation" link
For more information please visit the graduation website.
Advising Staff
You are encouraged to make an advising appointment when the next academic schedule is available. This way you can meet with your advisor before you are able to register for classes. The Lake Campus advisors are located in Student Services (170 Dwyer Hall). Please call (419) 586-0300 to make an academic advising appointment.