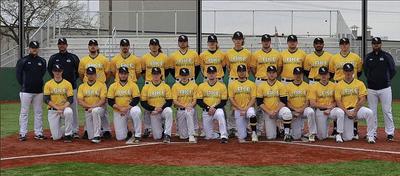 Celina, OH - The Wright State University–Lake Campus Lakers have received a bid to the 2021 USCAA Small College World Series. The #5 seed Lakers enter the double-elimination tournament with a 15-14 record.
The Lakers will take on the #4 seed on Monday, May 17th. Games will be broadcast live on the Small College World Series website. 
Under the direction of Head Coach Chad Geier, the Lakers are no stranger to the Small College World Series. This will be their 5th appearance since 2016, only missing out to the tournament in 2020 due to the COVID-19 pandemic.
The Lakers are lead by standout senior Casey Grimm, who pitched a no-hitter on April 25th, and also leads the conference with 63 strikeouts. The Lakers are ranked 3rd in the conference with 17 homeruns this season.