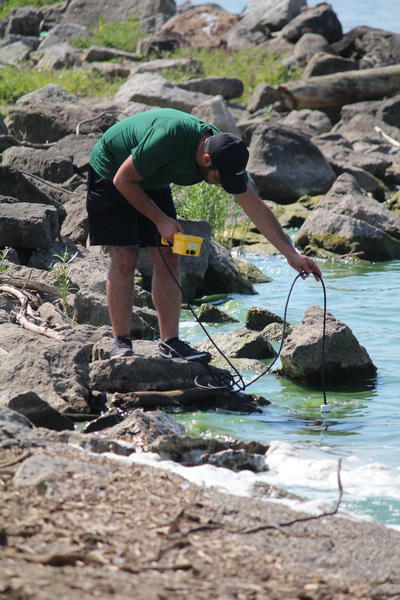 University researchers from around the nation joined water quality scientists at Wright State University's Lake Campus to deepen their understanding of harmful algal blooms.
Research teams from the University of Michigan, Cornell, Virginia Tech and Wayne State gathered at the Lake Campus the week of Aug. 5 to conduct experiments on Grand Lake St. Marys.
The researchers worked with Wright State's national known wetlands expert Stephen Jacquemin and his student research team on the project.
"It is our hope that the activities will help us understand harmful algal bloom activity better both here in Grand Lake as well as elsewhere, such as in the western basin of Lake Erie," said Jacquemin, associate professor of biology and research coordinator.
Algal blooms, which can last from a few days to many months, contain organisms that can severely lower oxygen levels in natural waters, killing marine life.
The blooms are caused by an overabundance of nutrients in the water such as nitrogen and phosphate. Agricultural runoff and excessive use of fertilizer in urban/suburban areas are often blamed. Higher water temperature and low circulation are contributing factors.
According to the U.S. Environmental Protection Agency, harmful algal blooms are a major environmental problem in all 50 states.
The scientists conducted a series of experiments in Grand Lake St. Marys. They measured basic water parameters such as dissolved oxygen, pH, temperature and turbidity to more complex measures of algal community diversity, nutrient levels and toxin production.
"The goal was to take thousands of water and air samples around the lake to determine algal bloom activity, algal bloom toxin production and transport, as well as what environmental factors are driving bloom activity," said Jacquemin.
The scientists used weather stations around the lake, research vessels on the lake, remote-operated submarines under the water and even drones in the air to take the samples.
Jacquemin is widely known for his work in gauging the health of lakes, rivers and streams.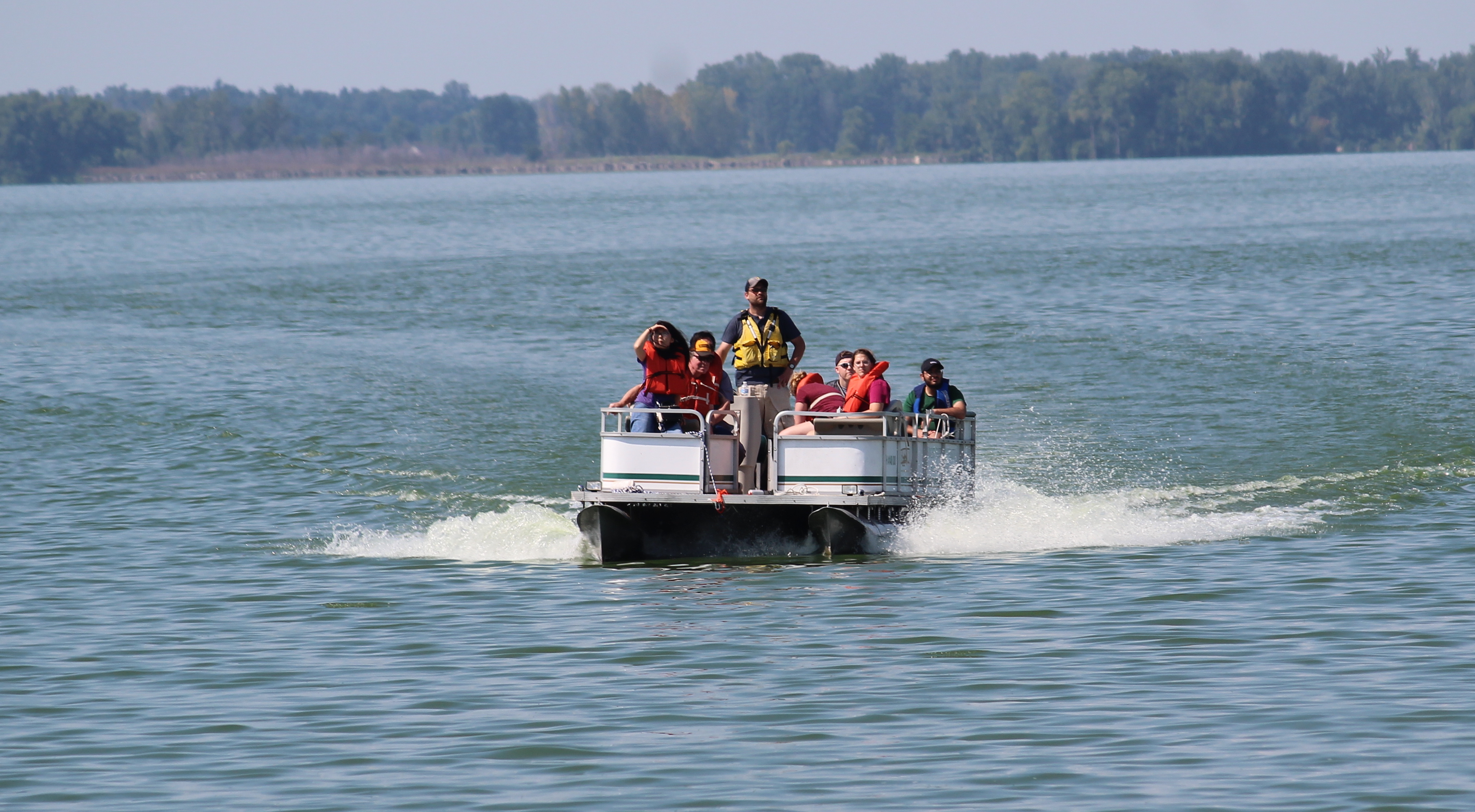 He and his team of undergraduate students and area professionals have worked with wetlands around Grand Lake St. Marys that have reduced nutrient runoff from farms into the lake. Jacquemin says significant progress has been made.
On July 19, Jacquemin met in Columbus with Ohio Gov. Mike DeWine and a high-level working group on water quality to discuss how wetlands can help reduce nutrient runoff and harmful algal blooms.
The meeting occurred shortly after the governor signed a budget bill that earmarks $172 million over two years for the "H2Ohio" fund, which will be used to pay for programs to protect Lake Erie and other state waterways from pollution.