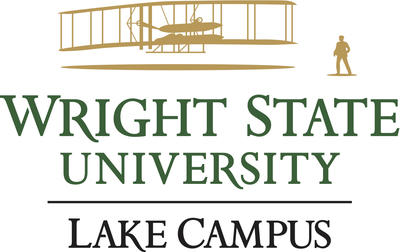 CELINA, OH – Recently, a group of four colleges and universities in western Ohio were awarded the Regionally Aligned Priorities in Delivering Skills (RAPIDS II) Grant through the Ohio Department of Higher Education (ODHE). Of this, Wright State University – Lake Campus was awarded $100,000 to purchase simulation equipment for the nursing, medical, pharmacy and family nurse practitioner students. Lynn Franck, clinical instructor and educator for the nursing program, and Lori Martensen, director of the rural health initiative, began work on the grant proposal in November of 2016. In March of 2017, the final proposal was submitted and, six months later, approved.
Two pieces of simulation equipment, both interactive manikins, will be acquired with the funds from this grant award. The first, SimMom, is a birthing simulator. "We can create a multitude of different birthing situations and have the students experience a normal birth as well as complicated births," Franck said. The second, SimJunior, "represents a 6-year-old boy that simulates a wide range of conditions," according to Laerdal Medical's website. Having access to this simulator will allow students to practice their skills in a safe environment before caring for live patients.
The RAPIDS II grant is ultimately intended for community-based development. "I will be inviting area health care providers, OB and pediatric departments at local hospitals, to come to the Lake Campus to participate in scenarios and continuing education," Franck added.
Other grant recipients included Clark State Community College, Edison State Community College, Sinclair Community College, and Wright State University.
For more information about the Lake Campus nursing program, contact Franck at lynn.franck@wright.edu; for more information about rural health initiatives, contact Martensen at lori.martensen@wright.edu.