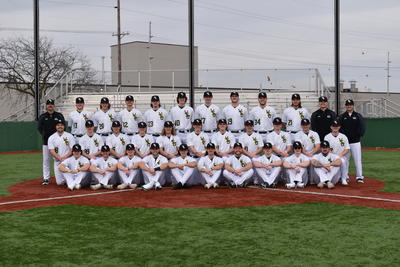 CELINA, OH – The Lake Campus Baseball Team will begin their 2023 season this weekend on the road by traveling to Pippa Passes, Kentucky to take on Alice Lloyd College.
Their three-day trip will include doubleheaders on Friday and Saturday and they will end their weekend series with a 9-inning game on Sunday. The Lakers' home opener will be on Saturday, March 4, with a doubleheader against Trinity International University.
The Lakers are led by Interim Head Coach John Bailey, Assistant Coach Brennan Meyers, and Assistant Coach Cory Cotrell.
Visit www.wsulclakers.com for more information about their upcoming season.