A MBA from the Wright State University Raj Soin College of Business, is an investment in your future that adds value to your career. Today's business environment is exploding with change, from the expansion of global markets to new opportunities in emerging technology, to managing innovation and leading teams. The Lake Campus MBA in the 21st Century helps you to excel in this changing environment, with cutting-edge courses that prepare you to anticipate and manage for the future.
Ideal for working professionals, the MBA program allows you to complete your MBA with convenient weekend classes at the Lake Campus in Celina, Ohio.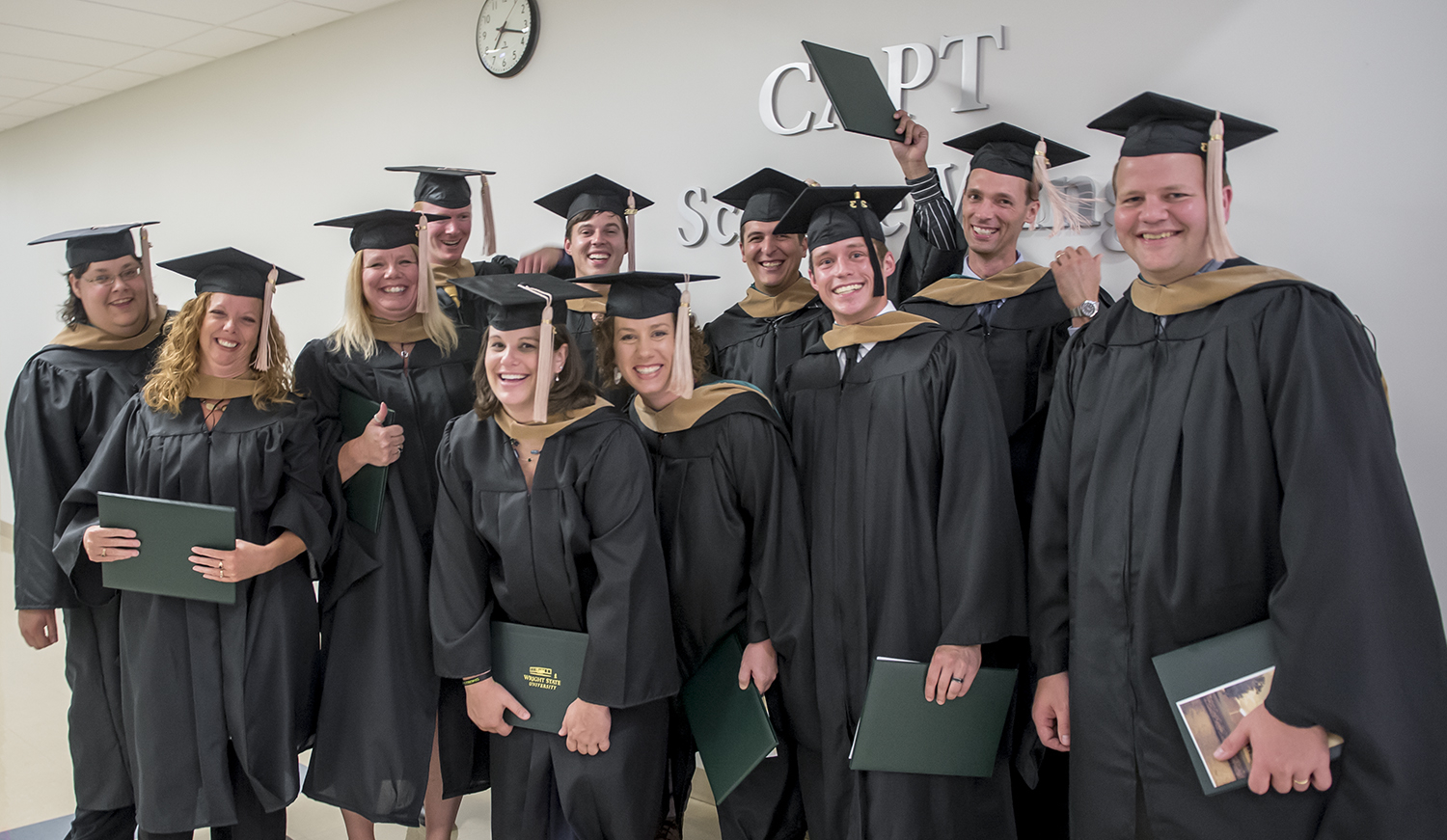 Admission Requirements
Effective spring semester 2016, the Raj Soin College of Business will no longer automatically require applicants to complete the GMAT entrance exam for admission. See below for the new, complete Admissions Requirements!
A completed bachelor's degree
Applicants with an undergraduate grade point average of 3.0 or higher receive full admission without the GMAT exam.  
Applicants with an undergraduate GPA of 2.7- 2.99 are also admitted without the GMAT, but receive conditional admission status.  
Executives with 6 or more years of managerial work experience can petition to substitute work experience for the GMAT exam.
Admission Process
Applicants to the Lake Campus MBA program should first email the Lake Campus Director of Graduate Studies, Dr. Joseph Cavanaugh at joseph.cavanaugh@wright.edu to inform him of your interest in the Lake Campus MBA program.
Apply online to the Graduate School (a $40 application fee is required)
Submit all undergraduate and/or graduate transcripts from all universities you have attended. 
Paper transcripts should be submitted to:

Wright State University
Graduate School
E344 Student Union
3640 Colonel Glenn Highway
Dayton, OH 45435

E-transcripts should be forwarded to wsugrad@wright.edu.  Please keep in mind that e-mails indicating an e-transcript is available for viewing must come directly from the university or the service providing the transcript.
Scanned or faxed copies of transcripts will not be accepted
Course Offerings and Course Information
Spring 2018 - Spring 2020 Course Offering Schedule
Summer 2019: Economics for Managers - MBA 7220 W98 CRN 48424
Professor: Joseph Cavanaugh
Class is offered at Nidec Minster Corp. 240 W. 5th St. Minster from 4:00-9:30pm on the following dates: 5/17, 5/31, 6/14, 6/28, 7/12, 7/26.  Make-up date is 8/2.
Textbooks: Economics for Managers, Third Ed., by Paul G. Farnham, Pearson 978-0-13-299263-3. Also used for a paired case study assignment is: The Structure of American Industry, edited by James Brock (any Ed. 11-13).
FAQs
Can you provide me information about the foundation courses?

MBA Foundation courses are now available online. Completion of the GMAT is encouraged but not required before registering for these classes. Once the university accepts your application you may register for the following classes. Please speak with your advisor prior to registration.

MBA 5300 - Survey of Finance
MBA 5800 - Applied Statistics in Business
MBA 5400 - Survey of Business Law
MBA 5100 - Survey of Financial and Managerial Accounting
MBA 5200 - Survey of Economics for MBAs

What is the current cost for classes?

For the most current fee information, contact the Lake Campus registrar at 1-800-237-1477 or (419) 586-0324.

What are the benefits of a cohort model?

Cohorts allow for close interaction between students and faculty and:

Provide networking opportunities between students and business professionals
Allow for insight from other student's work and life experiences
Provide a link between business and technology
Develop business relationships with fellow classmates
 

Am I required to take all of the prerequisite classes if I have a business background?

Prerequisites may be waived if your previous coursework meets the requirements determined by Graduate Admissions.

Will I have to travel to the Dayton campus to take any of the required classes?

All degree requirements for the Management, Innovation and Change are offered at the Lake Campus.  If you choose a different concentration it will be required for you to take classes at the Dayton Campus.

Can I still work and attend classes?

Classes meet every other weekend on Friday evenings (4-9:30 p.m.) and Saturday mornings (8 a.m.-1:30 p.m.) allowing for flexibility with most working schedules.

What if my bachelor's degree is not in Business & Administration?

Prerequisites are built into the program, preparing non-business majors for more advanced graduate coursework.

Why should I seek an MBA?

Our MBA program teaches the skills that may provide you the competitive edge when businesses are considering the following:

Employment
Salary increase
Promotions
 

Is the MBA Program accredited?

Yes, Wright State University was one of the first AACSB International accredited MBA programs in the Dayton area. This Association of Advanced Collegiate Schools of Business is premier accrediting agency for bachelor's, master's, and doctoral degree programs in business administration and accounting.

What are the admissions requirements?

Please see the Admission section above.
Contact Information
Joseph K. Cavanaugh, Ph.D.
Professor, Economics; Director, Graduate Studies
(937) 775-8353, (419) 586-0353
joseph.cavanaugh@wright.edu