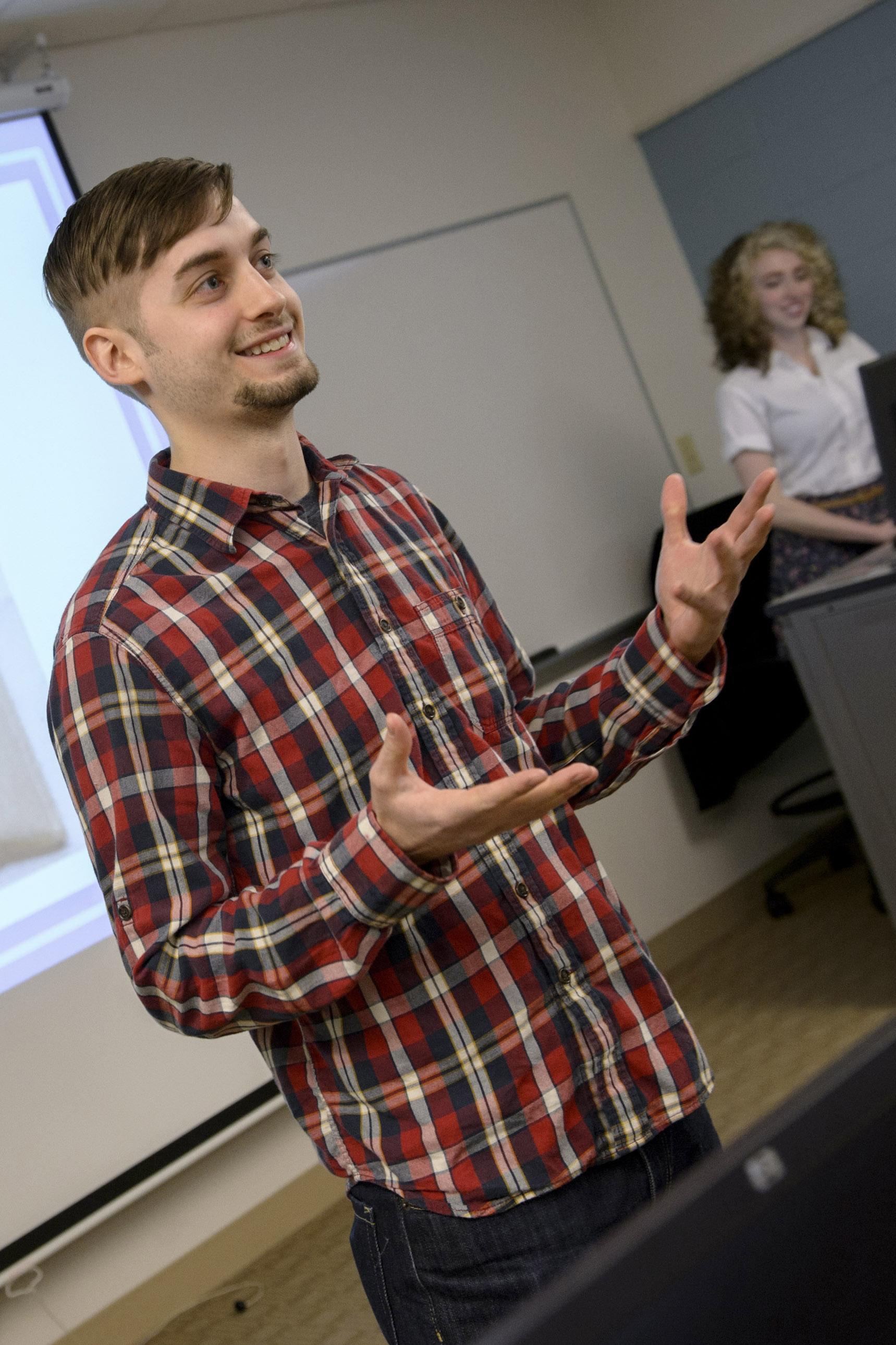 The Associate of Arts (A.A.) degree in Communication Studies is a two-year degree. It is a gateway for completing a Bachelor's Degree (four-year degree), and/or entry-level employment in the public and private sector.
Students will gain important job skills as well as a strong academic foundation in the field of communication. Employers seek persons who have excellent written and oral communication skills; are able to effectively work in teams with diverse members; can demonstrate strong listening skills; and, are able to provide effective leadership.
The A.A. degree will offer practical learning experiences and training in public speaking as well as in making business presentations; leadership; interpersonal communication; small group communication; mass media; and organizational communication. Classes are theory based but ample time is given for students to begin or to enhance their personal communication skills through classroom activities and assignments.
Degree Requirements & Courses
Contact Information
Sharon A. Showman, Ph.D.
Assistant Professor of Communication
(419) 586-0301
sharon.showman@wright.edu