What's available?
Textbooks (buy or rent, new used or digital)
Supplies
Wright State Apparel 
Wright State Gift Items
Drinks and Snacks 
The bookstore has all of the necessary textbooks and supplemental materials available in one place, plus you can get Wright State apparel and accessories!
On the bookstore's website, you can order your textbooks online—new or used, digital, or even rent your books. Buying your textbook used can offer you a great way to save. Shop early for the best selection of used and new materials. You can also order other merchandise online.
If you order your books online, you can pick them up at the store, or even have them shipped to your home!
Ordering Books
---
The most convenient way to order you books through the Lake Campus bookstore is initiating the process through WINGS Express after you have registered for classes.  Below are steps for you to follow on how to order books.
Register for classes
Go to the Students & Financial Aid area of WINGS Express
Then go to Registration & Records
Then Click on Order Books next to Lake Campus Textbook information
It will then show you the classes you are registered for
Click on Order Books
You will then be brought to the Barnes & Noble Bookstore where the books you need will be pre-populated
Complete the process of ordering the books on their website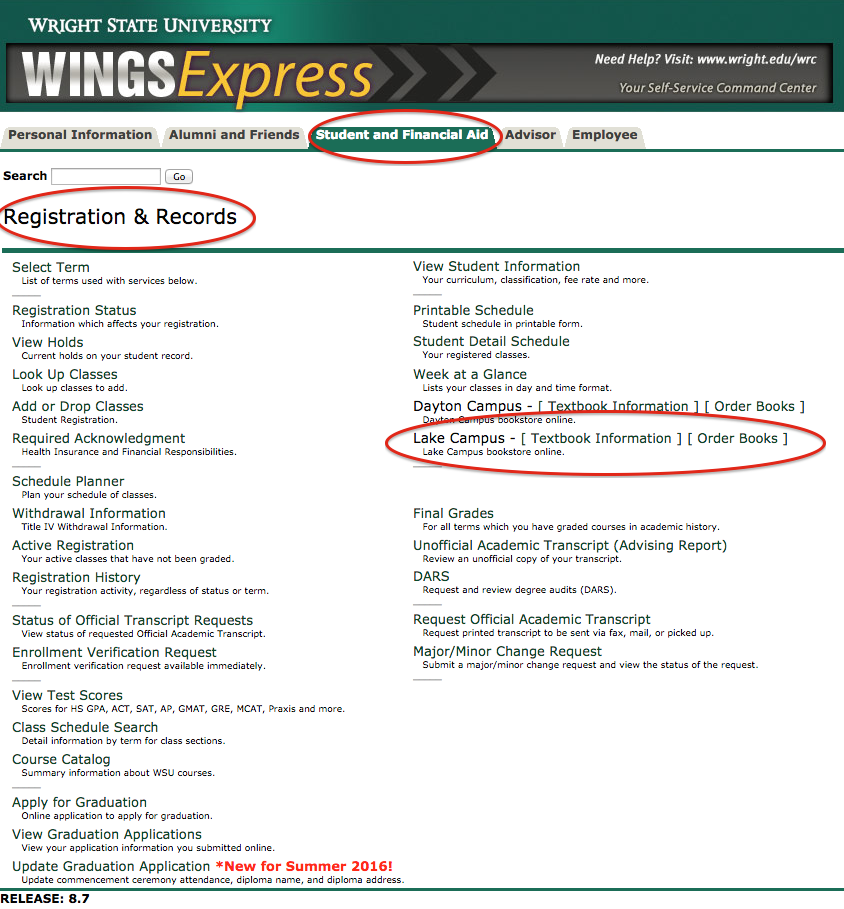 Summer Hours
Monday - Thursday: 9:00 a.m. - 4:00 p.m.
Friday: Closed
Regular Hours (Fall & Spring Semesters)
Monday - Thursday: 9:00 a.m. - 5:00 p.m.
Friday: 9:00 a.m. - 1:00 p.m.
Contact Information: 
Phone: 419-586-0345
Manager: Mary Wenning