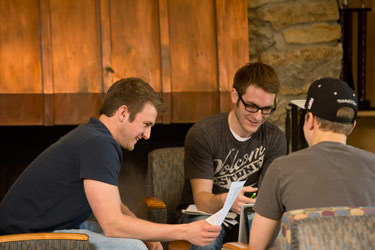 ODS provides experiences and opportunities for students, staff, and faculty to ensure their success in academe.
Services are free of charge to Lake Campus students and include:
Accessibility Services and Accommodations
Technology Assistance (TA)/Computer Lab
Computers and materials allow students opportunities to improve their basic skill deficiencies or allow more advanced students to progress more rapidly in certain subjects or skills. In addition, a variety of services are available to assist students with disabilities in helping to realize their potential by providing supplemental services on their behalf. Such services may include readers, scribes, extended testing arrangements, test proctoring, and textbooks on CD.
Wright State is a nationally recognized leader in offering opportunities for students with disabilities to excel during college and beyond. Our philosophy and programs assist students in:
Fostering independence in college to the fullest extent possible
Embracing self-advocacy
Developing skills to transition and succeed in their careers
Contact information:
Office of Disability Services
225 Dwyer Hall
Deanna Springer, Interim Coordinator
deanna.springer@wright.edu
419-586-0366
Hours:
Call ahead for Summer Semester 2017 hours.